Background Check Services for the Healthcare Industry
Background Check Services for Quality Healthcare Workforces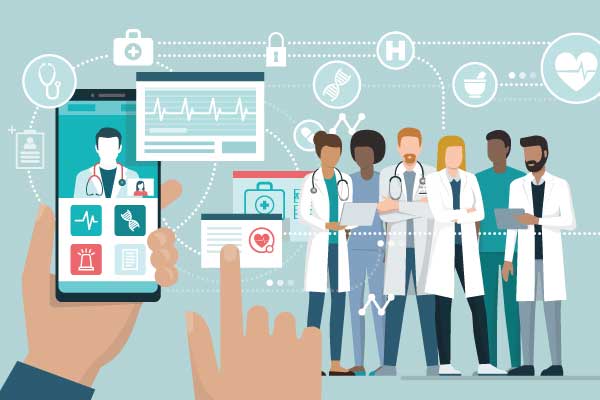 Background checks for healthcare workers play an important role. Hospitals, healthcare facilities, and long-term care homes remain in a constant state of hiring, with a need for new human resources that can address ongoing demands faced in this industry. Screening healthcare workers requires both exceptionally fast turnaround times and accurate information supplied by a background check company such as ISB Global Services. 
One wrong hire can compromise the quality of care your healthcare facility can provide or create a complex liability issue that can harm your reputation. Hire nurses, doctors, aids, and support staff of the highest quality with a number of screening services tailored to the healthcare industry.
Contact a Specialist
Background Check Services for Healthcare
ISB Global Services offers extensive screening for healthcare industries across North America. Ensure that every hire you make is the perfect fit for the job. Explore our full menu of background check offerings below:

Professional License Verification
Verify professional credentials and licenses during the pre-employment hiring phase.

Alcohol and Drug Screening
Perform pre-employment or random drug testing of applicants and your staff.

Vaccination Verification
Verify that your staff has satisfied all vaccination requirements for working in the healthcare sector.

Employment History Verification
Spot dishonest applicants throughout the hiring process and ensure claims regarding past employment are truthful.

Education Verification
Verify the education of doctors, nurses, and healthcare professionals in your institution.

Identity Verification
Leverage facial recognition technology to ensure candidates are whom they say they are.

Criminal Background Checks
Uncover criminal histories with Federal, State, and County records, and our nationwide criminal database searches that are far-reaching and comprehensive.

OIG Monitoring and Exclusion Checks
Maintain the integrity of your institution by ensuring your staff is not on the OIG's List of Excluded Individuals/Entities.

Healthcare Sanctions and Exclusions
Compliance checks can spot candidates on exclusions lists and prevent them from working for state or federally-funded healthcare facilities.

Abuse Registry Searches
Uncover a candidate's personal and professional history regarding child or elder abuse.

National Practitioner Data Bank Searches
Discover if a prospective healthcare professional has a history of malpractice or has had any of their professional licenses revoked.

Social Media Search
Deep social media searches can reveal controversial opinions, problematic behavior, and other issues that can affect the institution's safety and reputation. 

Domestic Terrorism Watchlist Searches
Uncover candidates that have been flagged or suspected of being part of a terrorist organization.

Social Security Number Tracing
Ensure candidates have been truthful throughout the hiring process with SSN tracing; verify given names, date of birth, and past residences.

Sex Offender Registry Search
Avoid candidates with histories of sexual misconduct.

Motor Vehicle Records Search
Uncover driving records and infractions of those required to operate a vehicle.

I-9, Employment Eligibility Verification
Complete your due diligence with compliant submissions of necessary I-9 Employment Eligibility Verification forms.
ISB Background Checks for Healthcare
Take the next step and ensure your workforce is rooted in honesty and integrity with background check services for healthcare industries. Contact us today.
Contact a Specialist