See What's Trending: Human Resources
Should HR Managers Be Concerned About the Third Wave of COVID-19 in the Workplace?
April 26, 2021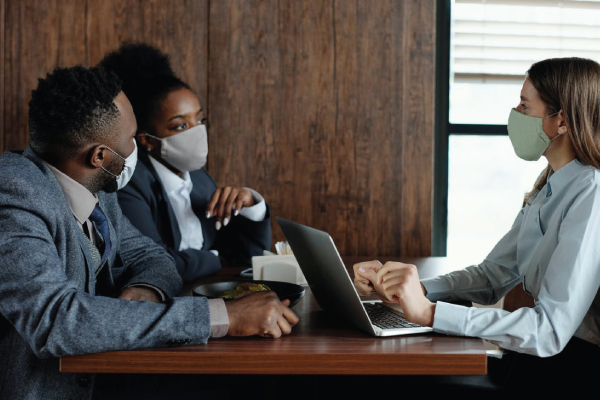 COVID-19 in the Workplace Should Still be Top of Mind for HR Managers
The slow rollout of COVID-19 vaccinations across North America has the general population eagerly awaiting a return to normalcy, which could be expected by late fall or winter of 2021. However, the scarcity of the vaccine has left many businesses concerned about new outbreaks that could potentially harm workforces and bring productivity to a halt. COVID-19 in the workplace continues to be an issue that needs to be addressed by business owners and HR managers alike.
Many workforces remain highly vulnerable to COVID-19 outbreaks, and the third and potentially last wave of COVID-19 could be particularly dangerous. Many North Americans are beginning to flip the switch towards embracing life as it once was, but this transition might be coming too soon. Businesses and workforces that ease their foot off the gas and become complacent might end up with an outbreak that can harm the wellbeing of their employees and result in your business being closed for good.
Remain Committed to Health Policies and Mandates
Unfortunately, the pandemic isn't over, and as HR managers begin their spring hiring blitzes, stakeholders might be refocusing on growth and recovery rather than enforcing strict COVID-19 procedures and guidelines. The third wave of COVID-19 should be of great concern to HR managers, as protecting workforces and enforcing health guidelines will prove to be a challenge for those that are likely fed up with the pandemic entirely.
COVID variants continue to challenge public health authorities, and high levels of uncertainty remain in the economy. HR managers of brick-and-mortar retailers, logistics, factories, and major e-commerce consumer giants are best to keep their foot on the gas when it comes to social distancing, proper mask use, and health guidelines. Many workplaces that require close-quarter interaction between workers have been linked to outbreaks that have spread to employees' close relatives and friends. HR managers should plan accordingly to address the third wave of COVID, promoting a sense of compliance and dedication to maintaining a safe and healthy workforce.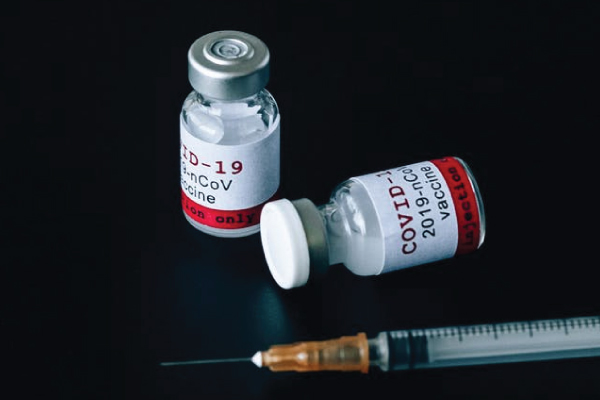 Vaccinations and COVID-19 in the Workplace
COVID-19 vaccination efforts have been wildly varied between jurisdictions. The government might prioritize the distribution to older populations rather than younger people who work closely with the public or in a warehouse. This is, of course, problematic for any HR managers hoping to ensure the safety of their workforce. The dream is for many business owners is to have a workforce entirely vaccinated, leaving the focus on recovery rather than drafting new health procedures.
Many HR managers could potentially be looking to enact new policies requiring workforces to be vaccinated in order to come to work every day. The fundamentals of enforcing such requirements are highly complicated and vary based on where the business is located. Should companies look to push vaccinations on a workforce, there will need to be a compelling reason to enforce such action. Business owners should expect push-back regarding vaccinations as the pandemic has been highly politicized from the beginning.
Set the Gold Standard for Addressing COVID-19 in the Workplace
Business owners should set the gold standard for COVID-19 compliance in the workforce. That means promoting an ongoing commitment to proper PPE use in the workplace, including facemask usage, adequate hygiene, and appropriate social distancing when it is possible. Set a good example for your workforce and remain compliant to health measures until public health authorities deem it safe to return to a state of normalcy.
Hiring during a pandemic can pose endless challenges, and HR managers will play a key role in
screening candidates
based on their commitment to health and safety. These pillars will ensure that any business, small, medium, or large, will experience a successful recovery from 2020 that sees tremendous growth alongside the rest of the economy.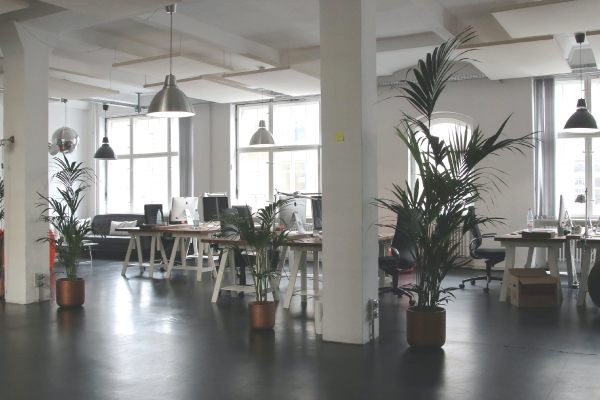 Address Complications from the Third Wave of COVID-19 in the Workforce with ISB Global Services
ISB is highly experienced in addressing the many needs of HR professionals, including COVID-19 compliance issues and screening workforces. Our long list of service offerings can simplify the screening process for any small to medium-sized business, helping to ensure the quality of your workforce.
ISB can help any company, regardless of its size, navigate the challenges and complications of hiring during the COVID-19 pandemic. Our solutions for HR managers include
validating candidates' identities
, performing full screenings, criminal record checks, financial record checks, and document verification.
ISB can help screen large amounts of candidates to ensure the quality of your workforce on a regular basis. Contact us directly to learn more about our suite of HR-related solutions and help your business take the next step into remote recruiting.