See What's Trending: ISB in the News
PBSA Accreditation a Milestone to Remember for ISB Global Services US Operations
January 5, 2021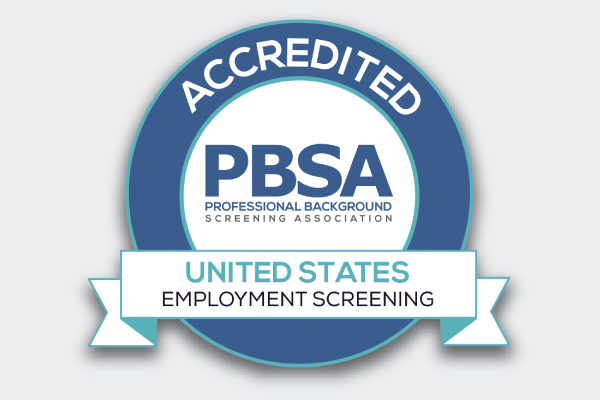 Setting New Standards in Background Check Industry
ISB Global Services is proud to announce that the Professional Background Screening Association (PBSA®) Background Screening Credentialing Council (BSCC) has determined that ISB's United States division has successfully demonstrated compliance with the Background Screening Agency Accreditation Program (BSAAP). ISB will now be formally recognized as a
BSCC-Accredited background screening provider
for it's United States division.
This accreditation is a badge of honor within an extremely competitive industry, as PBSA has set a strict professional standard of specified requirements and measurements in the US. The BSAAP designation is becoming a widely recognized seal of achievement that brings national recognition to background screening organizations (also referred to as Consumer Reporting Agencies, or CRAs). This recognition demonstrates ISB's commitment to excellence, accountability, high professional standards and continued institutional improvement.
To become accredited, ISB's US division was required to pass a rigorous onsite audit, conducted by an independent auditing firm, of its policies and procedures as they relate to six critical areas: consumer protection, legal compliance, client education, product standards, service standards, and general business practices.
Each year, U.S. employers, organizations, and governmental agencies request millions of consumer reports to assist with critical business decisions involving background screening. Background screening reports, which are categorized as consumer reports, are currently regulated at both the federal and state level.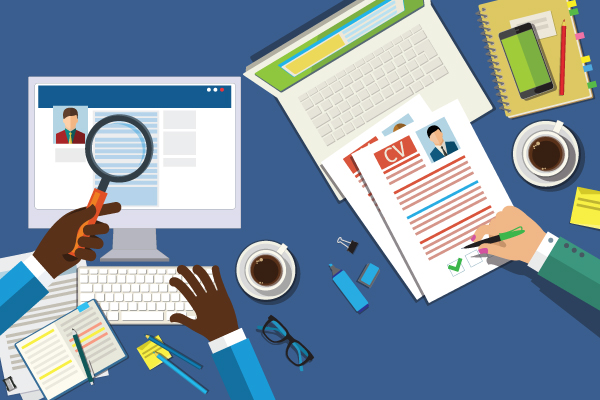 ISB's Continuing Commitment to Quality Background Screening Solutions
"We couldn't be more excited about the possibilities that this accreditation brings to ISB in the United States," said Melissa Foiles, Director of Privacy and Compliance at ISB. "This accreditation gives our clients peace of mind of the quality of background checks they are receiving from us."
"This accreditation really opens doors for us," she added. "With the multi-layered local, state, and federal level laws and regulations, ISB must navigate multiple entities and requirements to ensure compliant and responsible background screening. We are now able to compete with larger organizations in this field as we actively demonstrate to our clients that we offer services that are of the highest standards in regard to quality."
Complexity of Background Checks and Screening in the United States.
For many years, ISB has helped employers ensure the quality of their workforces. The United States maintains a complex set of laws and regulations when it comes to
background check services
, ranging from federal to state level Fair Credit Reporting Act (FCRA) legislation. ISB has successfully navigated these regulations, quickly adapting to federal and state-level legislation, as well as other background screening related legislation, to ensure that clients receive the best possible service offerings.
The Next Step for ISB
"This PBSA accreditation will allow ISB to remain competitive within the global background screening industry while showing that we continually adhere to some of the most stringent standards in terms of quality," Foiles added.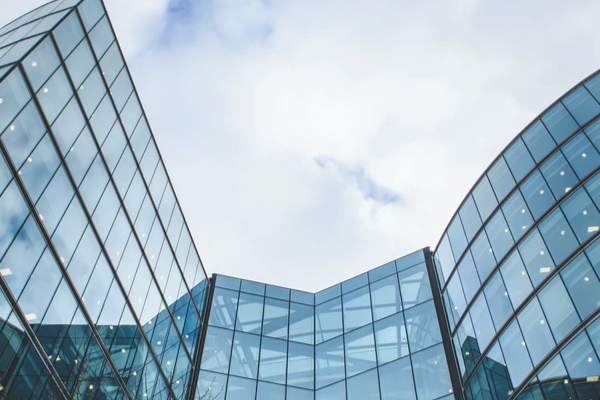 Trust ISB Global Services (ISB)
ISB can help any company, regardless of its size, navigate through the challenges of screening and validating a candidate's experience. Our solutions for HR managers include validating a candidate's identity to performing full background screening, criminal record checks, and education verification completely online. We can assist with the sudden need for enhanced screening and hiring during COVID-19.
ISB is highly experienced in helping HR managers effectively screen large numbers of candidates to help ensure the quality of workforces. Contact us directly to learn more about our suite of HR-related solutions and help your business take the next step into remote recruiting.
About PBSA®
Founded in 2003 as a not-for-profit trade association, the Professional Background Screening Association (PBSA) represents the interests of more than 900 member companies around the world that offer tenant, employment and background screening. PBSA provides relevant programs and training aimed at empowering members to better serve clients and maintain standards of excellence in the background screening industry, and presents a unified voice in the development of national, state and local regulations. For more information, visit
www.thepbsa.org
.