See What's Trending In The Background Check Industry
Fact-Checking Your Candidates - How to Tell if a Candidate Has Lied on Their Resume
November 30, 2020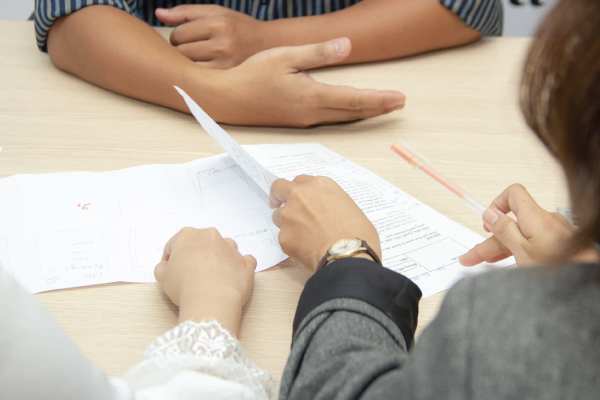 Spot Exaggerations and Lies on a Resume with These Quick Tips
COVID-19 has shaken up today's workforce. Many professionals, both junior and senior leaders, have been laid off as a result of the pandemic, leaving many to scramble for work. With trends in remote work, HR professionals are likely overwhelmed by applications from candidates searching for a remote gig. The temptation to lie or stretch the truth is huge for candidates looking to land employment, and spotting these fabrications isn't that hard if the HR professional knows what to look for.
Know what to look for and spot a bogus resume before you get too deep within the hiring process. These simple
background check for employment
tips can help save your company time and money while making way for the perfect hire.
Do the Dates Match Up?
Employers have known for years that candidates often cook up experience on a resume in order to land a great job. Certain specialized experience might be hard to come by, and if a few lines of false text on a resume can help get an important interview, it becomes extremely tempting for a candidate to stretch the truth.
HR professionals should first take a quick look at a candidate's employment dates. Most exaggerations surround how long a candidate has held a past position because many believe that employment gaps can hurt their chances of landing a gig. A short call to a former employer can quickly reveal fudged dates.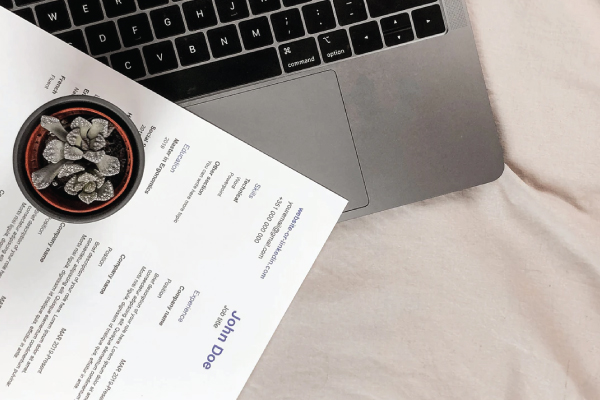 The Problem with a Sparkling Resume and Poorly Written Cover Letter
Recruiters should watch out for candidates with a squeaky-clean resume and a poorly written cover letter. This might suggest that a candidate had someone work on their resume, or plagiarized another person's work experience, then wrote the cover letter themselves. Consider the tone and voice of both documents and ask yourself if they match up. Bring up that the writing styles don't match up in the interview and see if there is an explanation behind it.
Put Your Candidates to the Test
If a candidate's former job titles don't make sense, appear too senior, or sound off, proceed with caution. Trust your gut and put a candidate to the test. Words like "senior" or "head of" might add flash to a resume but mean nothing if the applicant can't put their best foot forward and prove they have the right skills.
Inform a candidate that you would like to perform a short test to understand their skills better. Look for clear ideas and concise writing, along with the ability to work under pressure. If a candidate can't back up the skills they boast about, it's likely not the right hire for your company.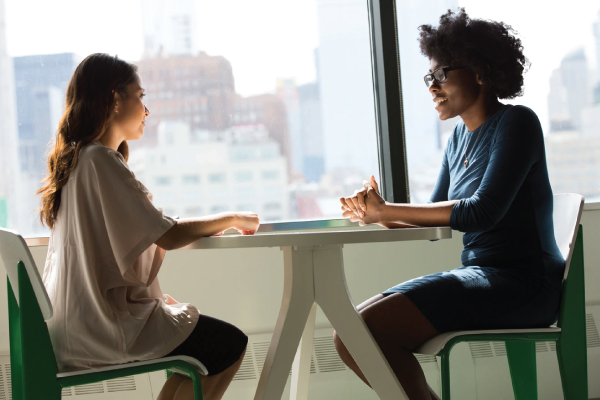 Pick Up on a Candidate's Body Language and Vague Responses
Consider whether or not the candidate is nervous or fidgeting throughout the interview. If a candidate seems uncomfortable going into detail about their work experience, it might be a sign that a candidate is lying.
Ask specifics about a candidate's previous work experience. Body language can speak volumes during the interview process, and requesting details can make a candidate uneasy if they have been dishonest. If you asked a question and feel like a candidate is beating around the bush, ask it again and see what happens.
Conduct a Formal Background Check with ISB Global Services (ISB)
ISB can help any company, regardless of its size, navigate the challenges of screening and validating a candidate's experience. Our solutions for HR managers include validating candidates' identities to performing full background screenings, criminal record checks, and education verification entirely online.
ISB can help HR managers effectively screen large amounts of candidates to help ensure the quality of your workforce. Contact us directly to learn more about our suite of HR-related solutions and help your business take the next step into remote recruiting.