See What's Trending In The Trucking and Commercial Transportation Industry
News and Information on North American Trucker Vaccine Mandates
March 14, 2022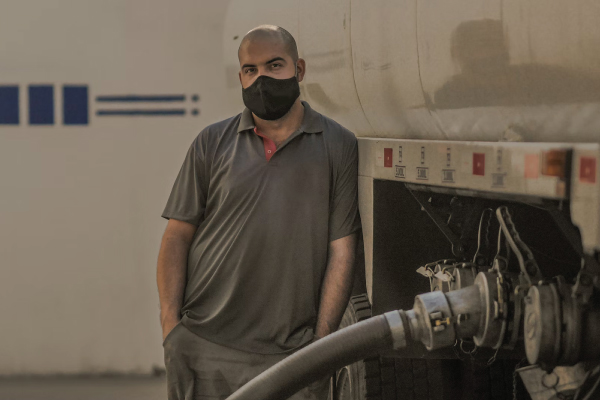 Vaccine Mandates; Key Questions Answered for Business Owners
North American truckers have generated a political movement that began as a demonstration against federal vaccine mandates for crossing between Canada and the United States but has grown into a much more complex anti-pandemic restriction protest. Currently, Canadian truckers are required to be fully vaccinated to enter the United States and return to Canada, with truckers protesting these restrictions in multiple Canadian cities and clogging up traffic through the Ambassador Bridge between Windsor and Detroit.
The result has been exacerbating complications tied to North America's supply chain and disruption of life for Ottawa, Alberta, and Quebec. Some news outlets have speculated that about
10% of all truckers in North America are unvaccinated
, with 12,000 drivers poised to be unable to complete their work when they are required to cross the border.
Do Truckers Have the Right to Protest Against Vaccine Mandates?
Yes.
All North Americans have the right to peaceful protest; however, instances of intimidation and harassment are illegal. Blocking key infrastructures can result in potential arrest and detainment as detailed by Canada's Emergencies Act.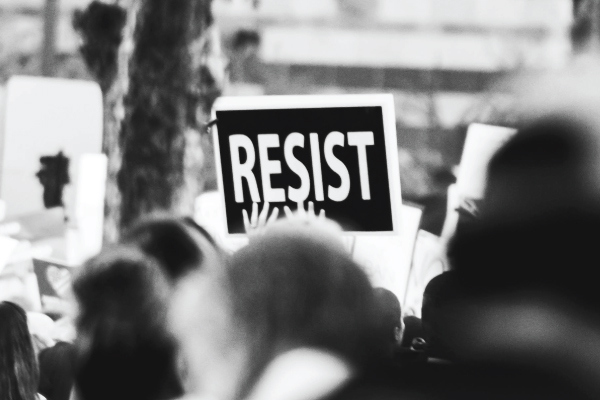 What Are the Consequences of Protesting Against Vaccine Mandates?
In February, Prime Minister Trudeau invoked the Emergencies Act. This never-used-before emergency measure made it illegal for people to gather around critical infrastructures such as the Ambassador Bridge, hospitals, and healthcare facilities. Further, this gave provincial and federal police the power to tow vehicles that were blocking key intersections close to border crossings, with potential fines and arrests being made for those who did not comply.
The Emergencies Act also gives the Canadian Federal Government power to freeze any bank accounts suspected of supporting the illegal blockades. Violating court orders tied to the Emergencies Act could result in up to five years in prison or a $4,000 fine.
What Do the CEOs of Trucking Companies Think of Vaccine Mandates?
Many CEOs of North America's largest trucking companies
weighed in on vaccine mandates
in December of 2021 and strongly encouraged all of their staff to become vaccinated. Before the regulations came into effect in 2022, CEOs were hopeful that an exemption would have been implemented for truckers to cross the borders with limited issues.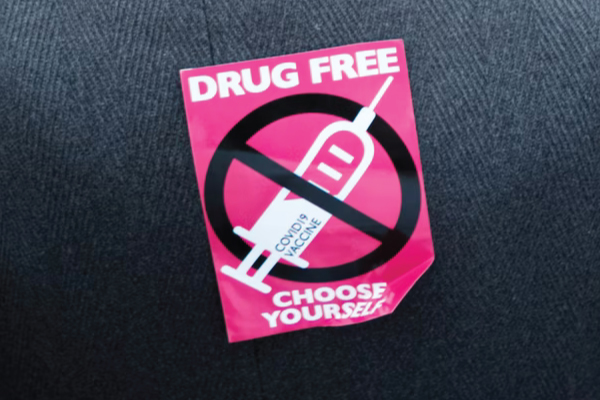 What Are the Financial Impacts of Truckers Protesting Vaccine Mandates in Windsor?
The Ambassador Bridge between Detroit and Windsor is one of the most important trade hubs between Canada and the United States.
The auto industry was hit the hardest when truckers began protesting vaccine mandates and blocking the flow of trucks and other vehicles heading into the United States. Auto plants in Detroit and throughout Michigan had to cut workers' hours, estimated at well over 50 million in wages, with the province of Ontario and the state of Michigan losing over $100 million combined.
Long-term supply chain complications are expected from those protesting restrictions, including delays, increased instances of theft, and other concerns tied to supply chain security.
Navigate Supply Chain Challenges and Vaccine Mandates with ISB Global Services
The challenges facing business owners within the supply chain and trucker industry are far-reaching, with hurdles that include everything from theft, security, testing requirements, and vaccine mandates.
PULSE, powered by ISB Global Services
, is a comprehensive suite of cargo loss prevention and supply chain security services and products that can help you address any complications within the trucking industry. Our products are tailored to help businesses reduce risk exposure and mitigate cargo crime losses, ensuring a successful economic rebound in 2022 and beyond. Services are far-ranging and include extensive supply chain security assessments, driver and criminal
background checks
, supply chain risk evaluations, audits, and much more.
ISB Global Services can offer ongoing assessments of your supply chain and prevent theft and fraud in your supply chain before it happens. Deep criminal record checks that include driving records and vaccination status can help your business make informed HR decisions that promote a culture of accountability and respect within your workforce.
Contact us directly to learn about our extensive suite of supply chain security products that can mitigate risks and ensure the long-term success of your supply chain.