See What's Trending: ISB in the News
Update From Our Vendors: Availability During COVID-19 Crisis as of March 31, 2020
Tuesday, March 31, 2020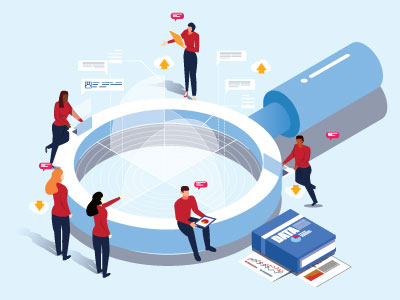 As the impact of the Novel Coronavirus (COVID-19) continues to be felt across the globe, ISB Global Services has been communicating with all of our vendors in an effort to monitor and identify any closures, or potential disruptions or delays in service, that may impact you. During this difficult period, we understand that business continuity is a primary concern to you and your customers.
At this time, several police service vendors across Canada that provide ISB with police report documents are taking precautionary measures to control the spread of the virus. They have either closed their records departments or are working with reduced staff, which will impact our police record products. The following police services have officially closed their records departments:
Halton Regional Police Service
Hamilton Police Service
Mascouche
Montreal SPVM
St. Hyacinthe Police Service
Peel Regional Police Service
Toronto Police Service
SAAQ
Calgary Police Service, Edmonton Police Service, Laval Police, Longueuil Police, and Ottawa Police Service have advised that we should anticipate the fulfillment of police record requests to be delayed for approximately 60 days.
ISB Global Services has also received notice from Provincial Courts across Canada that access to court records and documents will be limited over the next couple of weeks. This will impact the turnaround times for our court documentation products such as Provincial Criminal Record Checks, Statement of Claims, etc. We anticipate the fulfillment of these requests to be delayed for a minimum of 4-8 weeks.
Closure of the SAAQ is affecting police reports, but they are continuing to fulfill requests remotely for Quebec driver's abstracts with limited staff. The Ontario Ministry of Transportation is currently only seeing delays with name search products (#3, #5).
ISB Global Services will continue to monitor the situation with all our vendors. We are committed to keeping you informed and will provide further updates are they are received.
For an up-to-date, full list of vendor availability,
click here
.
Thank you,
Vendor Management
ISB Global Services