See What's Trending: Human Resources
Tips on Taking a Different Approach When Hiring Healthcare Workers and Avoiding Burnout
April 3, 2023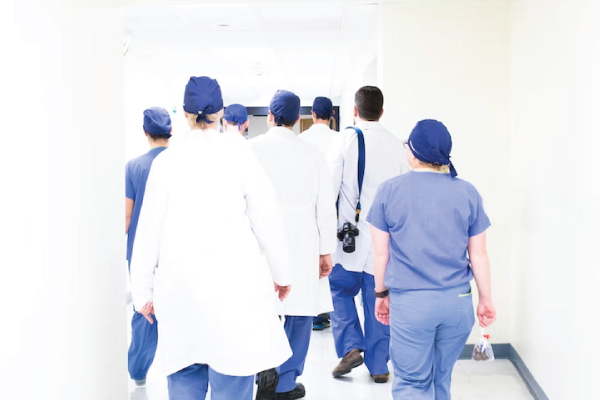 Background Checks for Healthcare Industry and Addressing Burnout
Healthcare background checks are one of the many tools available to employers who are looking to address burnout among their workforces. North America's healthcare sector continues to experience record labor shortages along with soaring demands for quality care. Not only are skilled workers such as nurses, doctors, and personal support workers required to manage demand, but low-skilled support workers are as well.
Background checks for the healthcare industry
leaders can help build low-skilled support workforces to address emergency labor shortages and build for the future. With the right background check company, background checks for medical staffing can help employers hire low-skilled support workers quickly and create a talent pool that can work to support existing staff and manage employee burnout.
Lean on ISB Global Services'
background checks
that are proven to expedite hiring, helping you conduct proper due diligence and hire only those suitable for work in your healthcare facility.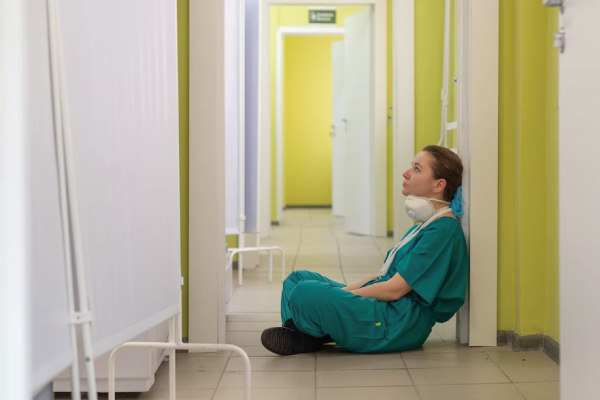 Background Checks for Healthcare Industry: Managing Workforce Burnout Today
Healthcare burnout was a problem well before the emergence of COVID-19 but has now created complex issues that can harm the patients you serve. Hospitals, clinics, and long-term care homes need to hire extensively to address their long-term burnout concerns. Fortunately, there are a number of options that healthcare facilities can implement now:
Flexible work arrangements can help support workers who are already exhausted. If care can be provided remotely, make arrangements for a hybrid work environment that can assist staff in juggling the demands of work and home life. Flexible and hybrid work environments allow your employees to continue working and fulfill their parental duties without taking extended time off work.
Incorporate wellness policies that address mental health. Nurses are often subject to incredibly stressful working conditions and are vulnerable to mental health issues, including depression, anxiety, and post-traumatic stress disorder (PTSD). A mentally drained workforce is likely unable to meet demands, ultimately compromising the quality of care at your facility. "Sick days" should be revised as "wellness days," with policies that address mental health concerns and allow your staff to recover from physical and psychological stress. Communicating these policies in your hiring efforts can also help to attract skilled and low-skilled workers, helping you build high-quality workforces in the long run.
Expanded resources and benefits that speak to the nature of the work in healthcare. While traditional health benefits often include medical and dental care, benefits that speak to emotional and physical wellness can add incredible value. Consider offering benefits that include therapy, counseling, and even gym memberships that encourage staff to remain healthy in and out of the workplace.
Develop an emergency support workforce. While not every candidate is suitable for your healthcare organization, emergency labor shortages may call for their services. Consider developing an emergency pool of support workers who can step in to handle critically low labor shortages. Pre-screen and lean on these low-skilled workers who can step in to manage simple tasks during emergencies. Stay in contact with these workers to support your organization and build their skills for future hiring.
Commit to regular screenings of new and existing staff. A simple background check can ensure that your team is committed to their work and represent your organization properly both on and off the job site. Commit to regular background checks and drug testing to ensure all members of your staff come to work with a sound mind. One bad hire can create instances of workplace negligence and create far more problems than solutions.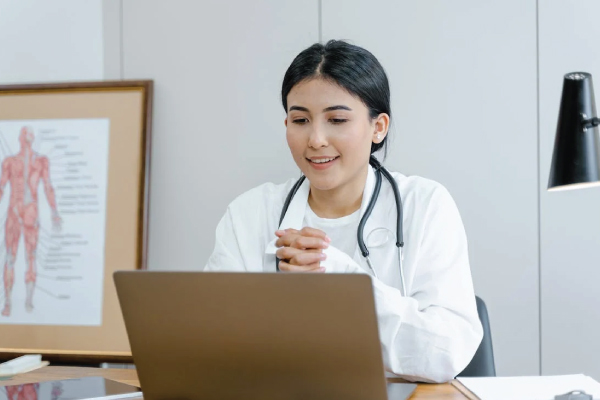 Background Checks for Healthcare Industry Managers from ISB Global Services
ISB Global Services
maintains unique access to criminal databases across North America and information that can help guide your healthcare facility's hiring processes. Ensure that skilled, and unskilled workers are capable of the tasks at hand, and quickly hire new talent to manage burnout and labor shortages.
Many of the background check services from ISB are tailored specifically to the needs of North American healthcare facilities. Conduct background checks,
verify the identity of candidates
, and perform regular drug and alcohol screening to ensure every one of your workers comes to work with a sound mind.
Contact ISB Global Services
today to learn more about our suite of hiring and screening services that can save you time and lock down top talent as quickly as possible.