See What's Trending In The Cargo Loss Prevention and Supply Chain Security Industry
What Can Small Businesses Learn from the Suez Global Supply Chain Issue
May 31, 2021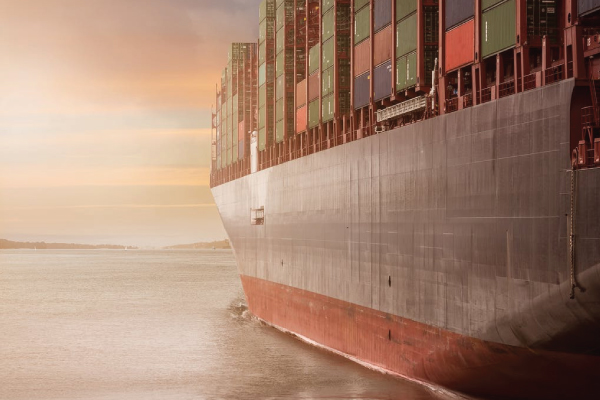 Suez Canal Illustrates the Delicacy of Global Supply Chains
The internet laughed in unison as the Suez Canal incident was "memed" across social media platforms. The small canal facilitates over 12% of global trade and became blocked in March by the supercargo ship known as the Evergreen. As many North Americans laughed, the blockage slowly caused hundreds of millions in global trade losses every hour. The negative effects from the obstruction may be felt worldwide for several weeks to come.
Images of ships awaiting the opening of the canals backed up for miles made international headlines, offering a portrait of the age of consumerism and supply and demand. Today, clients and consumers have an increasing expectation that things be delivered on time, without disruption, and in some cases, on the same day. Consumer expectations are sky-high, and the players that can maintain their supply chains during major disruptions are the companies that will excel to new heights. Now more than ever, goods and services are offered "on-demand."
While it isn't certain what disruptions will be expected in North America, there are many lessons from the Suez Canal obstruction. The entire incident reflects just how intimately connected the global supply chain is and how it could fault at any moment. The Suez Canal offers an important message to business owners of all sizes on the delicacy of international supply chains. The takeaway should highlight the need for businesses to embrace
crisis response plans
while constantly searching for ways to leverage real-time data and up to the minute tracking of goods in your supply chain.
Crisis Response Plans for Small to Medium-Sized Businesses
2020 proved to be the year of resilience when it comes to business and supply chain management. Many corporations had to adapt to extensive sanitization, social distancing, and PPE to ensure that workforces continued their labor without disruption from the COVID-19 pandemic. Today, the Suez Canal illustrates the importance of having a plan for any interruption in your supply chain, whether it be a natural disaster, pandemic, or a ship blocking the Suez Canal.
Businesses of any shape or size must ensure their continuity with elaborate crisis response plans that outline the exact measures to take should a supply chain disaster occur. Having an "agile" mindset is vital for any business, that is, the ability to react quickly and make major adjustments to ensure that your business can adapt. The pandemic itself was widely unpredictable, and companies that adapted promptly were able to address issues and prepare for the future economic rebound.
The extensive time you put into crisis response planning could save your business tens of thousands of dollars. After 2020, business owners should put their time, money, and effort into expecting the unexpected and creating a supply chain that bends but never breaks.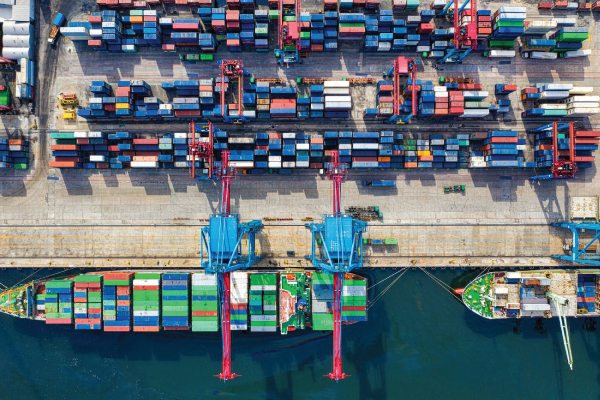 A Safe and Secure Supply Chain
Business owners are constantly challenged by creating a safe and secure supply chain that is both efficient and effective. Delicate supply chains, particularly, might be vulnerable to crime, as the Evergreen was essentially a sitting duck while stuck in the canal. As the Evergreen lay dormant, the lack of security and organization surrounding the incident was clear to see from afar, highlighting an ongoing need for extensive
supply chain security
.
Stranded cargo carriers, including ships and transport trucks, aren't reserved just for the Suez Canal either. Mechanical failures, power outages, or disruptions in communications could slow an efficient chain of goods. Business owners responsible for the transportation of expensive goods are subject to incidents of theft that are often crimes of opportunity and could be addressed with proper crisis planning.
Addressing the Potential for Human Error in Global Supply Chains
While the exact reason for the Suez Canal blockage isn't completely known at this time, human error has come up in recent conversations as a potential reason, among others, including poor weather. A qualified and experienced workforce ultimately reflects your business. Without proper screening and due diligence, hiring an inexperienced or poorly skilled workforce could result in mishaps such as lost or stolen cargo.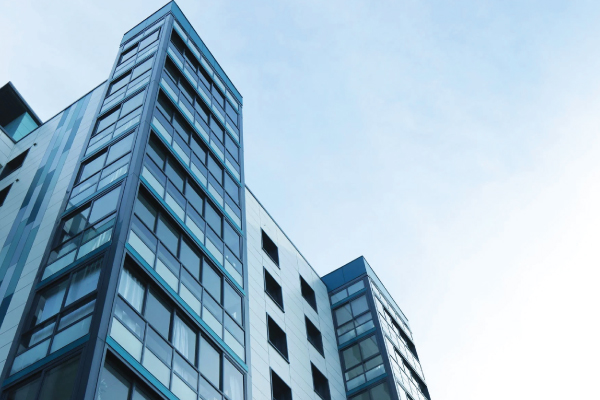 Secure and Verify the Quality of Your Supply Chain with Service Offerings from ISB Global Services
PULSE, offered by ISB Global Services
, is a comprehensive suite of cargo loss prevention and supply chain security products and services designed to help reduce risk exposure and mitigate cargo crime losses.
Services are available by a la carte selection to suit an organization's needs and requirements, including the complex screening of large workforces. With ISB Global Services, you can ensure the quality of your workforce on an ongoing basis to help promote growth and hire top talent to suit your business needs. ISB Global Services is highly experienced in crafting crisis response plans to help ensure that your business can remain resilient during any unexpected disruption to your supply chain.
Contact us directly to learn more about available services.