See What's Trending In The Cargo Loss Prevention and Supply Chain Security Industry
Background Checks for Employment Offer Supply Chain Security in the Semiconductor Industry
February 28, 2022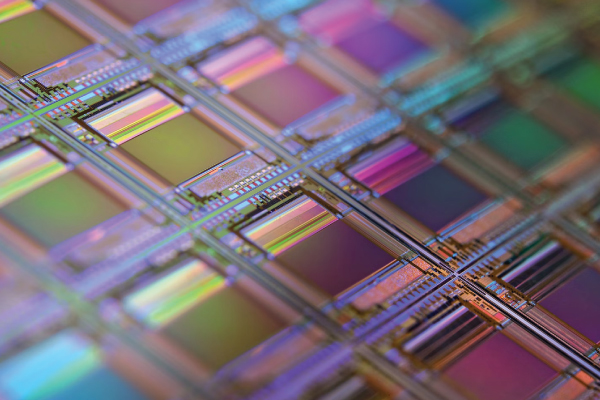 Background Checks Ensure the Quality of All Supply Chain Staff
The demand for consumer electronics has soared in the last five years. Today, as the world becomes increasingly more digital, the semiconductor industry provides high-performance and specialized personal computers, graphics cards, cell phones, electric cars, and other innovations that will one day change the world. As demand remains incredibly high during the pandemic, ongoing complications have put pressure on the semiconductor supply chain, prompting a need for
background checks
and extensive pre-employment screening that deter theft and secure your bottom line.
Background checks for the semiconductor industry speak to the complex nature of the global semiconductor supply chain; deterring fraud and offering supply chain security in an age where disruptions can happen at a moment's notice. Ultimately,
supply chain security
within this industry is a large group project between multiple suppliers and vendors, highlighting the collective need to employ professionals free of criminal histories. With the incredible swings in demand for these products, worker shortages, and complications tied to COVID-19, now is the time to find solutions for your supply chain problems well before they happen.
Background Checks for Semiconductor Workforces
The semiconductor industry has an incredibly complex supply chain that many end-users and consumers are entirely unaware of. From complex engineering, research, development, testing, and logistics, each participant plays an integral role in producing and shipping these products. Should one moving part of the supply chain falter or experience fraud, consumers may lose faith in your products and move on to another provider.
Demand isn't going to slow down any time soon, either. Semiconductors are slowly making a play to be the most traded commodity in the world. As for COVID-19, this industry was faced with multiple hurdles as demand only increased. With consumers wanting more computerized products, supply chain security can help manage disruption and fuel further growth.
Ongoing screening and background checks ensure that all employees involved with your supply chain are free from problematic criminal histories that can harm your business. Everything from executives, accountants, warehouse professionals, and engineers warrants a proper criminal background check, even for existing employees. One bad apple can spoil a workforce, harm your supply chain, create internal instances of theft, or prompt elaborate plots to steal entire shipments of goods.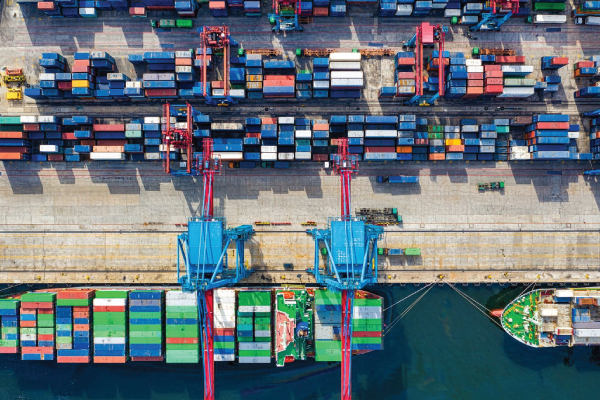 Background Checks: Global Reliance on Producers of Raw Materials
Ongoing planning is required to instill supply chain security, and it begins with sourcing raw materials and ends with the final delivery of your product. A supply chain audit can reveal areas within the supply chain that are vulnerable to disruption. The industry has seen ongoing complications sourcing polyimide, the material in most semiconductors. It is typically sourced in places like Taiwan, Japan, and South Korea, ultimately creating complications in producing and shipping these products across international borders.
Specialized third parties can speak to the issues of supply chain resilience, help to source materials from across the world and advise on the best practices for diversification and avoiding reliance on one source.
Background Checks: Disruptions That Can't Be Prevented
With ongoing backlogs and delays in major international trading ports, background checks may not be enough to deter theft, and business leaders will have to do even more to encourage supply chain security. Technology companies are routinely targeted for cargo and supply chain theft, especially when large air, land, or sea shipments are left standing, awaiting the next step in the supply chain. Stalled shipments are an easy target for criminals.
These issues are often unavoidable, as bad actors will use specialized tools to identify shipments of valuable goods that have stalled at their point of entry. When global supply chains are under incredible stress, physical security guards, complex
GPS tracking, and specialized tools
offered by third parties can help prevent these crimes. Supply chain security reduces the opportunity available to criminals. It ensures your business' supply chain remains resilient to the many complications they face from clogged ports, stalled supply chains, and unattended shipments.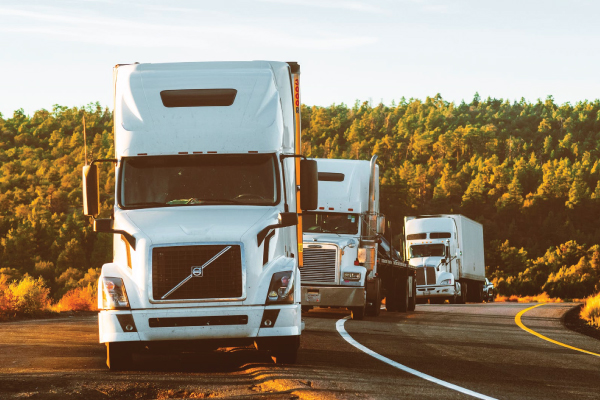 Supply Chain Security Solutions by ISB Global Services
Investing in your supply chain security can ensure a successful economic rebound after a challenging pandemic. The semiconductor industry can administer background checks for employment and cargo loss prevention tools that help leave no stone unturned regarding supply chain security.
PULSE, powered by ISB Global Services, is a comprehensive suite of cargo loss prevention and supply chain security products and services
. Our suite of products are tailored to help businesses of all kinds reduce risk exposure and mitigate cargo crime loss. Services are far-ranging, including extensive supply chain security assessments, driver and criminal background checks, supply chain risk evaluations, services, and audits.
ISB can offer ongoing assessments of your supply chain and prevent theft and fraud in your workplace before it happens. Criminal and driver record checks help make informed HR decisions that promote a culture of accountability and respect within your workforce.
Contact us directly to learn about our extensive supply chain security products that can mitigate risks and ensure the long-term success of your supply chain.