See What's Trending In The Cargo Loss Prevention and Supply Chain Security Industry
A Top-Down Approach to Cargo Loss Prevention
January 17, 2022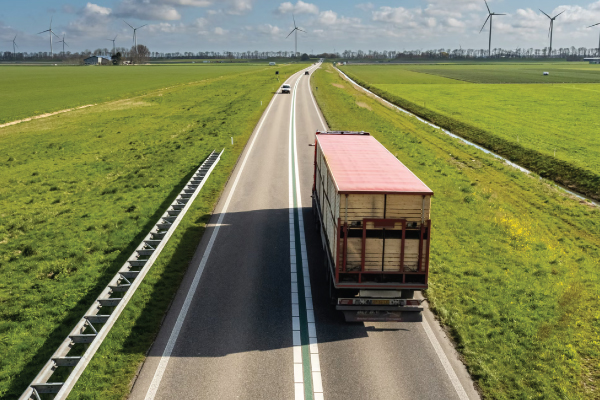 Cargo Loss Prevention: A Guide for Business Owners
Cargo loss prevention
remains a top concern for many business owners after a pandemic that has disrupted supply chains and challenged economic bounce backs. As the North American supply chains have experienced delays and congestion, more and more cargo remains sitting, awaiting the next step of their journey. This has created even more opportunities for thieves to target goods that have been left at a standstill.
Cargo loss and theft have soared in the wake of the COVID-19 pandemic. In fact, the month of September 2021 saw $45 million in losses due to cargo theft, compared to $49 million for the entirety of 2019. Today, fraud and theft have grown to be much more complicated. Now business owners must take the extra step to ensure the safe delivery of their goods. New scams have also emerged post-pandemic, such as fake cargo loads along with the creation of fraudulent identification, all in an effort to deceive logistics professionals and hurt your bottom line.
Consider these steps and explore how you can secure your supply chain with simple efforts and collaboration with specialized third parties.
Cargo Loss Prevention Begins with the Workforce You Hire
Mitigating losses begins with the workers you hire. A workforce free from problematic criminal histories and rooted in integrity and ethics will create a culture that discourages theft within the workplace. Screening a workforce and selecting the right candidates is crucial. Proper background checks can ensure that not only do they perform their duties with care, but they also do not steal from the company.
Your hiring efforts should be the first priority in ensuring that your supply chain runs smoothly, even during times of stress or high demands. One bad apple can spoil an entire workforce, influencing others to collaborate and conduct elaborate plots to steal from your business.
HR managers play a critical role in screening candidates for jobs that require the movement of precious cargo, especially in the electronics and pharmaceutical industries. Even semiconductors and toilet paper have become hot targets within supply chains that are vulnerable to theft. Proper due diligence and screening can mitigate losses and ensure that your business continues on the road to recovery well beyond 2022.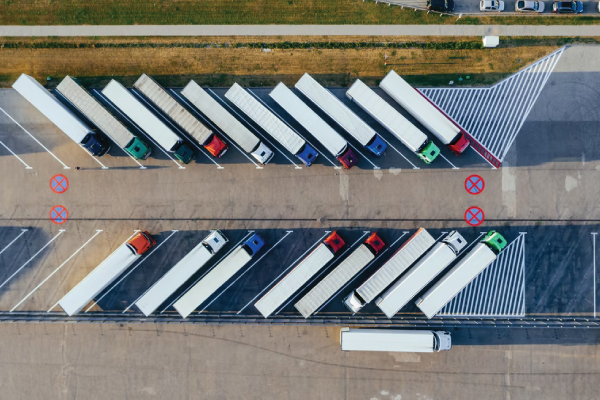 Cargo Loss Prevention and the Mechanics of a Supply Chain
The mechanics and logistics of distributing your products are the next steps in securing your supply chain. Careful route planning has been known to prevent cargo loss and crimes of opportunity. A trailer or cargo holder left unattended in a parking lot or truck stop can have thieves patiently waiting for drivers to leave their post, striking in the early morning hours.
Security forces and escorts are effective at mitigating these losses, along with specialized training seminars, remote video monitoring, and supply chain security assessments. Third parties can provide supply chains with tamper-free trailer locks, motion detection, and night vision to ensure that cargo is kept safe, even if it isn't moving.
Cargo Loss Prevention: Proper Supply Chain Documentation
Supply chain managers often overlook proper documentation, but it can help verify the successful delivery of goods. Proof of delivery reports can document and certify that your cargo has gone from point A to point B without any issues.
Social engineering has grown to be a complex problem facing supply chain professionals. In some instances, criminals will pose as a vendor or a professional in your workforce and request sensitive security information that would otherwise not be available. This could include delivery times, directions for entering a building, or searching out general vulnerabilities in your supply chain.
Careful documentation throughout the supply chain can prevent bad actors from gathering information or posing as workers within your workforce. Driver Vehicle Inspection and Proof of Delivery Reports offer paperless compliance, pre and post-trip inspections while capturing critical data that ensures that your goods do not head off course through any part of the supply chain.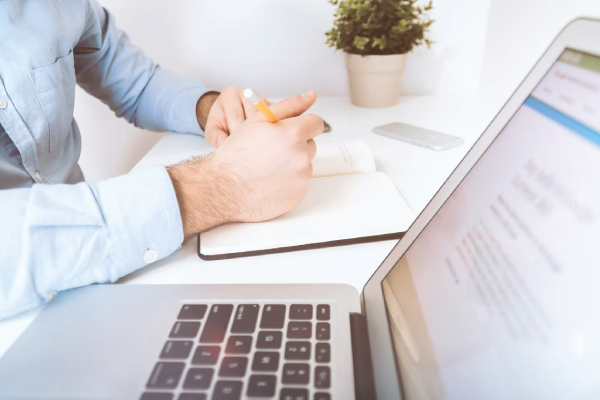 Cargo Loss Prevention Offered by ISB Global Services
Cargo theft is far more complex than it once was. Business owners need to ensure the security of their supply chains and manage losses that continue to pile up due to global supply chain congestions.
PULSE Preventative Cargo Security Solutions
powered by
ISB Global Services
can offer a comprehensive suite of cargo loss prevention and supply chain security services designed to reduce risk exposure and mitigate cargo crime losses. This includes criminal background checks for supply chain professionals, security services, GPS monitoring, supply chain audits, and much more.
Contact us today to learn more about our suite of products that can help your business maintain productivity well beyond 2022.