See What's Trending In The Background Check Industry
Top Two Background Checks/Reports Employers Should Always Conduct
Tuesday, October 17, 2017 Sarah Baldeo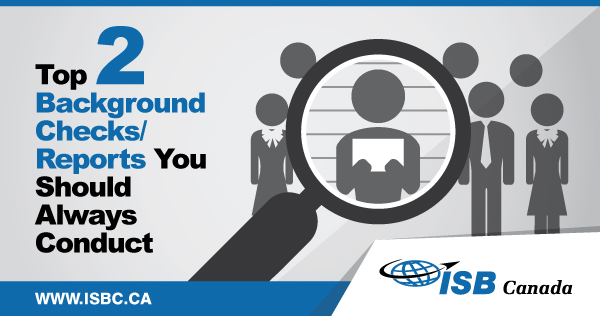 Criminal Checks

It is imperative that an employer checks both the CPIC and PIC to account for data lag in the national criminal registry. Checking criminal background helps to ensure you, the employer, has met the duty of care.

Education Verification

According to Forbes 40% of people lie on their resume and the most common deceptions are about education. The second check every employer should conduct is an education verification. From an applicant's perspective it is much easier to successfully deceive an employer on education. While you can easily do an employment verification in house, an education verification take longer and applicants may assume you will not verify their educational credentials.
For more information on background screening and how ISB Canada can help your company please visit: www.isbc.ca.