See What's Trending In The Background Check Industry
Five Red Flags to Spot During the Healthcare Hiring Process
June 6, 2022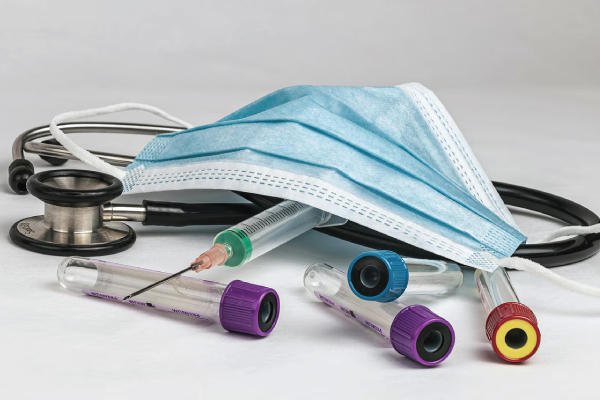 Healthcare Hiring Practices Simplified
Many employers across North America are in a healthcare hiring frenzy as labor shortages have strained workforces. Even more concerning is that many who are currently working in the industry are considering early retirement or alternative arrangements due to workplace demands. The healthcare sector, including long-term care homes, hospitals, and clinics, is experiencing incredible amounts of burnout, prompting a dire need for new talent that can fill open roles and support existing staff.
Labor shortages in healthcare present a serious issue that requires fast and efficient hiring. Locking down great candidates and quickly placing them on the job site is of utmost importance, but hiring managers must still take every precaution necessary to screen their candidates and hire only quality talent free from problematic histories. From doctors, nurses, aides, and administrative staff, every member of the healthcare industry must be subject to pre-employment and ongoing screening.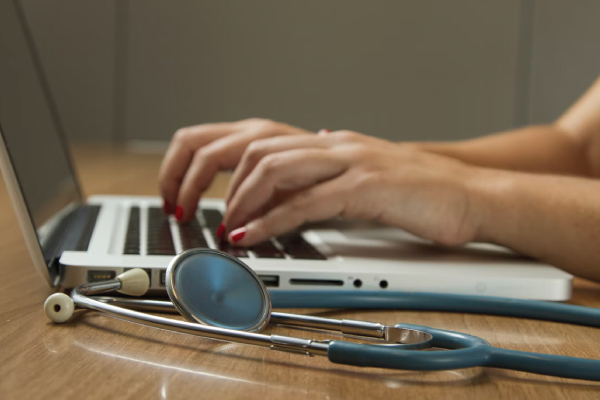 Five Red Flags to Spot During Hiring in Healthcare
Every recruiter and hiring manager should know these are the top hiring red flags for the healthcare industry. Avoid candidates who present these issues and hire only quality talent.
1. Gaps in Employment
While a major gap in employment history may not be a deal-breaker, hiring managers should at the very least inquire about it. A considerable gap in employment history may be a sign that a candidate has been suspended in the past, spent time in prison, or just took time away from their profession. The healthcare professional that is serious about gaining employment with your facility should have a great explanation of this gap and have it addressed in their cover letter.
2. One Size Fits All Resume
It might be unreasonable to expect that every candidate has a resume and cover letter tailored to the available role. But at the very least, the cover letter should have some element of customization or address the hiring manager directly. Resumes that are clearly generalized for any and all positions are likely being handed out to a large number of different employers, and contacting these candidates could be a waste of time.
3. General Unprofessionalism
Hiring managers generally want to avoid candidates who are not taking the hiring process seriously. When healthcare facilities are in need of entry-level or low-skilled labor, hiring managers should expect some level of unprofessionalism along the way. With such significant labor shortages being experienced across North America, some red flags can be overlooked, while others should prompt hiring managers to look elsewhere.
Unprofessional red flags might include receiving emails from a candidate's current work email, unprofessional attire during the job interview, or providing personal references when professional references are required.
4. Overqualification
Hiring an overqualified candidate could be problematic for healthcare facilities. Of course, they can bring great value to your workforce, but hiring managers run the risk of the candidate moving on once the right opportunity comes around. An overqualified candidate may view an opportunity at a hospital or long-term care as a temporary layover, later jumping ship to a different role with higher pay or a greater challenge. This is a red flag for hiring managers, especially for hospitals that need doctors and nurses to remain in the role for the long term.
Approach these candidates with caution and consider hiring someone that can grow and develop their skills.
5. Candidates Speak Poorly About Past Employers
Candidates who have nothing but negative things to say about their past work experience may turn your workplace culture toxic. Everyone has had negative work experiences in the past, but the focus should be on professional growth and the lessons learned along the way. These types of candidates may gossip while on the job rather than focusing on creating a healthy and productive work culture.
Take a close consideration of the candidate's personality type and whether they can blend with existing staff. One bad candidate can spoil an entire workforce, creating cultural issues that place hurdles in the way of offering high-quality care to patients.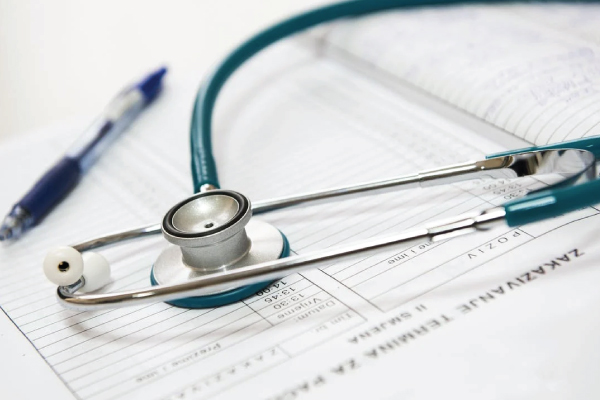 Healthcare Hiring Including Background Checks from ISB Global Services
Hiring managers and HR professionals recruiting for healthcare facilities can expedite hiring and paint a complete picture of every candidate with a comprehensive healthcare background check. ISB maintains a suite of healthcare
background check tools
that can take some of the burdens off hiring managers by conducting a range of screening services on new and existing workers. ISB is keenly aware of the needs of healthcare facilities, including hospitals, clinics, and long-term care homes, effectively helping hiring managers select only the best candidates for employment.
Lean on the resources of
ISB Global Services
to maintain your facility's reputation, avoid complicated liability issues, and ultimately better serve the public by only hiring doctors, nurses, and support staff of the highest quality. ISB's platform can be integrated with your existing hiring practices, expediting the process and saving endless time.
Contact us today to learn more about what ISB Global services can do for your healthcare facility.