See What's Trending In The Background Check Industry
Can a Background Check for Employment be Skipped? Tips for the Trucking Industry
June 20, 2022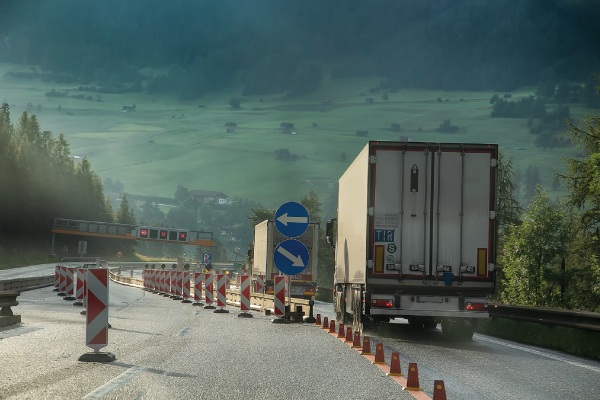 Background Check for Employment: Leave No Stone Unturned
A
background check for employment
may be considered a nuisance while the trucking industry is desperate for workers. Labor shortages have prompted hiring sprees across the logistics industry in an effort to maintain North America's supply chains. While the trucking industry is desperate for an injection of young workers, many business owners and HR professionals might be tempted to expedite the hiring process by skipping a background check.
Unfortunately, failing to complete your due diligence when hiring in the trucking industry can have massive consequences, create serious liability issues, and put the public at risk. But with the right background check company, screening workers doesn't have to slow your hiring process. Instead, a background check can help you make the most informed decision possible about your current and future employees.
Background Check for Employment: Labor Shortages
The Canadian Trucker Alliance reported driver shortages well before the pandemic began, and now healthy supply chains hinge on increased youth and new hires that can supply surges in demand. It is expected that by the end of 2023, the entire Canadian trucking industry will be short on over 50,000 drivers. The situation is even more problematic in the United States, as currently, America's logistics industry is short on 80,000.
But there is a reason for hope as many companies have adjusted their offerings, with trucking schools seeing a surge in new applicants. When the time is right, employ a background check company to ensure that each candidate is appropriate for the role and free from criminal histories and bad driving records.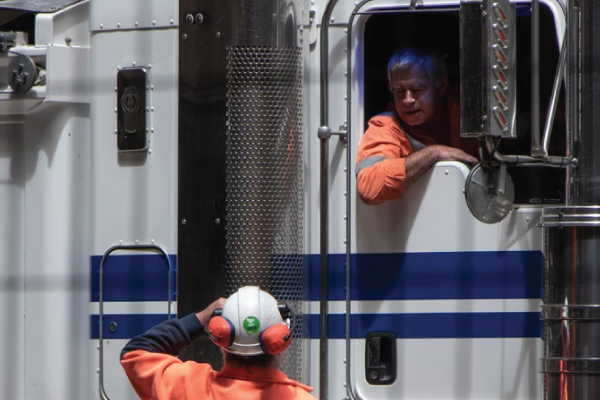 Background Check for Employment: Driving Records for Truckers
Driving record checks should be a top priority, leaning on background check companies that can provide a candidate's history of suspensions and other fines. Skipping out on these checks can leave you liable if a candidate reoffends while representing your company. While minor driving infractions may not deter you from hiring an applicant, a history of drinking and driving may, and it's one of the most common issues to show up in a background check.
Should an employee cause harm to others on the road because they were drinking on the job, your business could face complex litigation from injured parties. This could also result in a potential public relations disaster that can have your business highlighted in the news for not completing proper due diligence. Begin your hiring process with comprehensive driving record checks that shed light on an applicant's history, both on and off the road.
Background Check for Employment: Know the Consequences
When the unthinkable happens on the road, the liability for failing to ensure your truckers are suitable for the job could fall on your company. A poor hire can seriously harm your company's reputation, impact your insurance premiums, and injure the lives of others. A full background check should never be skipped out on, as the consequences are far more significant than the time it takes to complete one.
A proper
background check
can also ensure that those you hire are skilled enough to complete their work and are free from alcohol and drug problems. Consider implementing a rigorous screening process that not only searches for criminal histories of new candidates but also subjects them to tests for alcohol and drug problems. Spotting a candidate that appears to be a great fit for your organization but has a drinking problem can help you avoid potential disaster and the legal challenges that come with it.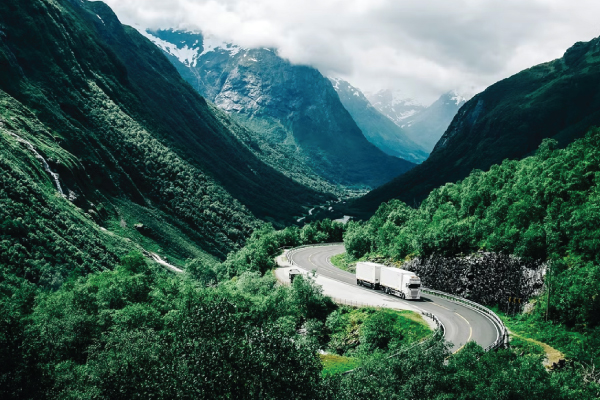 Background Check for Employment: Trucker Regulatory Compliance
The logistics and trucking industry rely heavily on maintaining driver compliance and ensuring that truckers are of a sound mind to complete the task at hand. Compliance is an ongoing issue that needs to be addressed, while requirements can differ between provinces, states, and countries. In fact, many companies rely on background check companies to ensure ongoing compliance, with regular checks completed on a recurring basis.
Failure to ensure your drivers comply with regulations can result in significant fines and penalties, and even your business license being revoked. The onus is on your company to ensure compliance, even if they change with short notice. The time commitment for monitoring this compliance and regulations is significant but ensures the safety of North America's roads and must be adhered to. Ongoing regulatory penalties can harm your bottom line and prevent your fleet from completing jobs on time and on budget.
Background Check for Employment in Trucking: Trust ISB Global Services
ISB Global Services
specializes in the complex nature of background checks and driver safety compliance for North America's trucking industry. ISB maintains an in-depth reach into North America's criminal and driving records and can ensure your fleet is of the highest quality, helping you spot infractions before they harm your business. We maintain partnerships that allow you to pair background checks with software tools that help confirm ongoing regulatory compliance.
Contact us directly to learn more about how ISB Global Services can work alongside your existing hiring practices and help screen drivers quickly and efficiently.