See What's Trending In The Background Check Industry
Background Checks for Healthcare Are a Must for Clerks, Admins, and Support Staff
June 6, 2022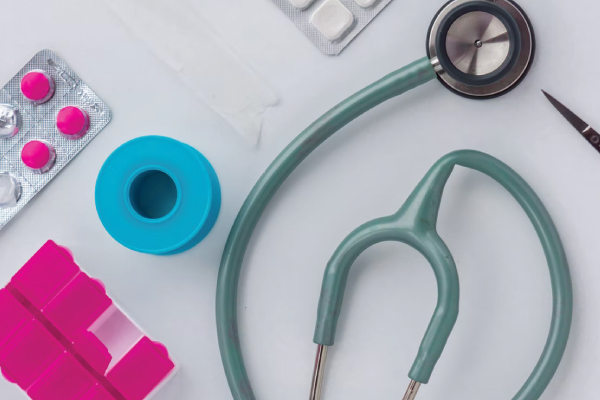 Conduct Background Checks on Staff Who Are Privy to Sensitive Information
Hospitals, long-term care homes, and medical clinics of all kinds are under tremendous strain to manage staff burnout and provide quality care to their patients. There is a dire need for healthcare facilities to recruit and hire staff who can support the work of skilled healthcare professionals and maintain operations. Labor shortages across North America have pushed many facilities into a constant state of hiring, where jobs that were once in high demand are being left unfilled. Background checks for healthcare workers are a crucial part of the process, which can come with significant consequences should they not be conducted.
Healthcare background check requirements for healthcare support staff, including medical record clerks and administrators, vary depending on the jurisdiction. But ultimately, the onus is on the healthcare facility, hiring managers, and HR professionals to properly vet and screen their applicants. As many healthcare facilities begin to explore talent pools beyond what was once considered the norm, these candidates require extensive screening to ensure your patient's needs are met for years to come.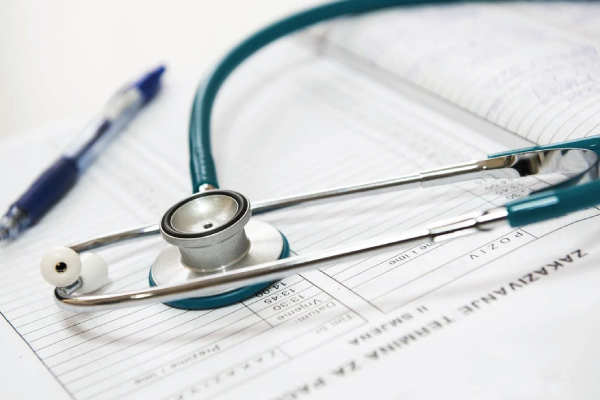 Why Conduct Background Checks for Healthcare Professionals?
Entry-level and low-skilled workers in the healthcare sector have unique access to sensitive patient information that could be abused if it falls into the wrong hands. Hospital patients are under the assumption that they can trust those that work in their healthcare facilities, including cooks, cleaners, and general laborers. The administrative staff of a healthcare facility regularly see sensitive and private medical records of their patients, creating a dire need to hire candidates with the highest level of personal and professional integrity.
Many aides and support workers are also within arm's reach of a long list of narcotics and pain medication that are vulnerable to theft. Conducting a thorough criminal background check can spot candidates with criminal histories. A drug screening can detect those who have substance abuse problems that could lead to medications suddenly becoming missing. Further, admin staff contributes to a safe and healthy workforce, as a simple mistake due to impairment on the job site could mean life or death.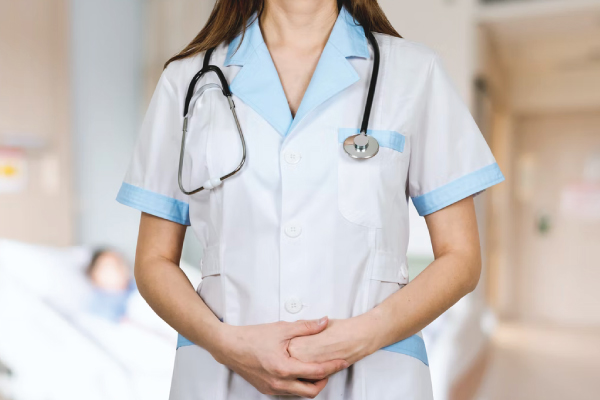 Hiring Practices That Can Compliment Background Checks for Healthcare Workers
Implement these hiring practices alongside comprehensive screening and criminal background checks.
Create a One-of-a-Kind Work Culture: When turning to low-skilled workers to fill roles in a healthcare facility, place a tremendous emphasis on those who can fit within the existing culture. Search for candidates who have great communication skills, are focused on supporting other staff members, and are dedicated to taking on the job at hand. Consider hiring an unskilled worker who is a strong teammate and can communicate effectively and grow into the role.
Break Down Hiring Barriers: With such significant labor shortages across North America, some skill sets may need to be transferred across different medical branches. Take a critical look at the transferable skills of skilled healthcare professionals that can fit within your healthcare facility. Make it known through your job listings that you are recruiting those with "relevant experience."
Focus On Retention: Develop incentives that can help keep workers in place throughout this labor shortage. Having candidates jump ship after a few short months isn't ideal, and your focus should be on developing a strong workforce for the long term. Hire locally, if possible, and avoid candidates that have extremely long commutes.
Hire Internally and Enlist Your Staff: By offering on-the-job training, you can promote your existing workforce into taking on more skilled labor. Your internal staff are already familiar with your workplace culture and may be able to grow into more complex roles. Further, internal staff can share job listings with the community and recruit on your behalf. Work to reward those who refer great candidates to your facility.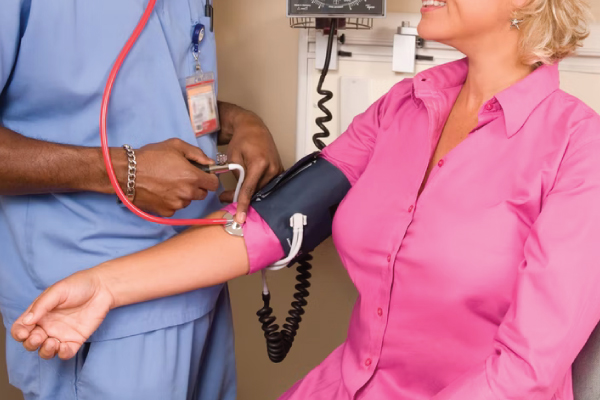 Why Conduct Ongoing Background Checks for Healthcare Professionals?
Both new and existing staff at your healthcare facility must be regularly screened to ensure the standards of quality of care are met each day. While a thorough screening upon hiring can help weed out poor candidates, that does not mean your staff may indulge in crime after being hired. Quarterly screening can help instill a culture of honesty and integrity among your workforce and encourage them to behave both inside and outside the job site.
It's the responsibility of the healthcare facility to ensure that patients receive the best care possible. Screening every member of your workforce, from aides, cleaners, drivers, cooks, and security, can reduce the risks of malpractice and protect your facility's reputation.
Background Checks for Healthcare Provided by ISB Global Services
Hiring healthcare workers with high levels of personal and professional integrity requires an ongoing commitment to regular screening. Proper hiring practices include drug testing, criminal
background checks
, and identity and credit record checks.
ISB Global Services
remains committed to working alongside healthcare facilities and streamlining their hiring practices with criminal record checks conducted on candidates across North America.
Gain a complete picture of your workforce and make the most informed hiring decisions possible. ISB offers tailor-made tools to HR professionals, specifically in healthcare, offering compliant screening tools that simplify the hiring process. With robust customer service and incredible reach into criminal and professional databases, HR professionals can complete their due diligence even under strict time constraints.
Contact us directly to learn more about available solutions for hiring managers and HR professionals working for long-term care homes, hospitals, clinics, and healthcare facilities of all kinds.